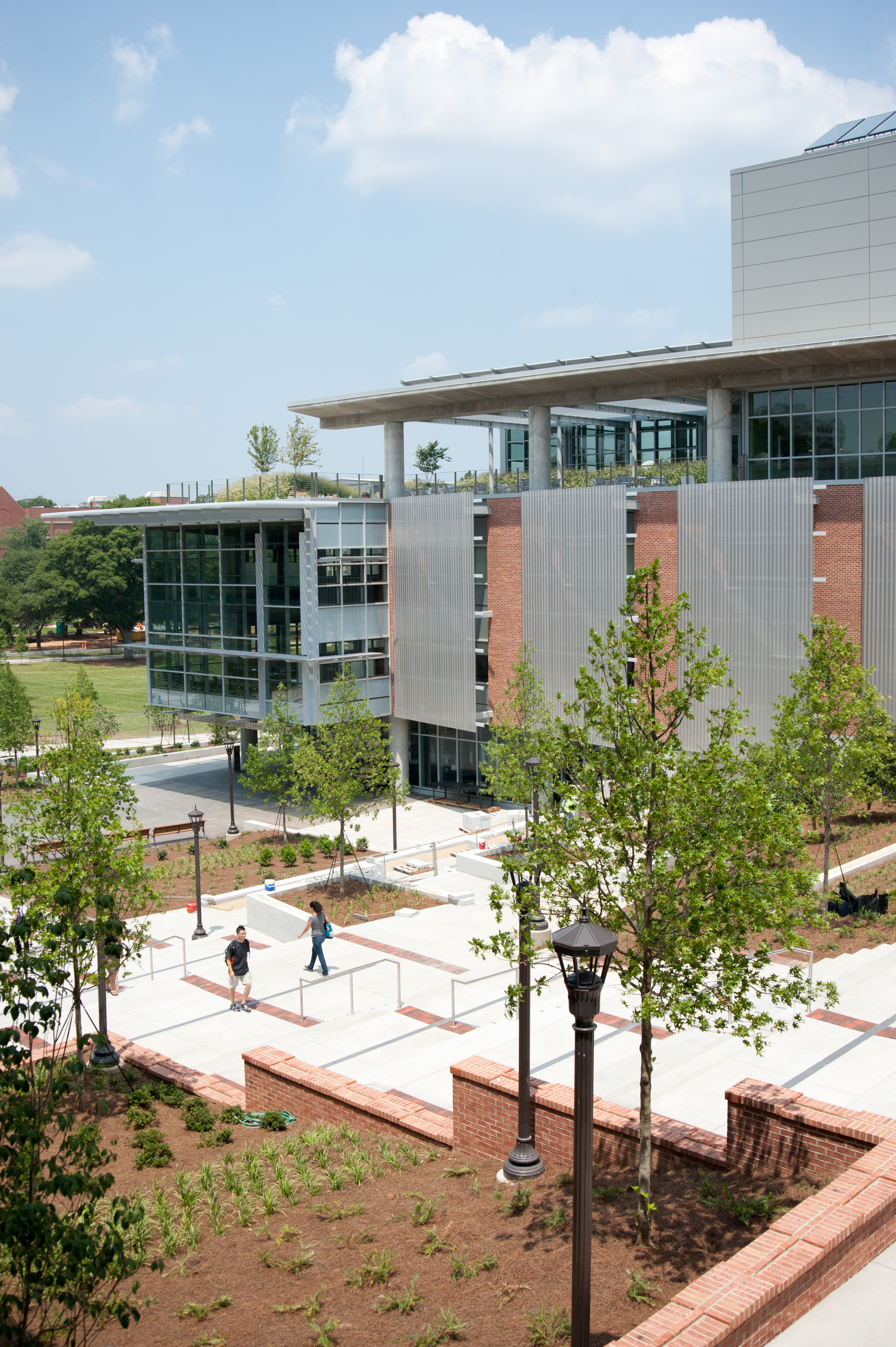 May 04, 2012 — Atlanta, GA
For the third time in 2012, Georgia Tech has been recognized on a national level for its sustainable efforts. Most recently, Tech was among 15 schools highlighted by the American College and University Presidents' Climate Commitment (ACUPCC) for reducing carbon emissions, maximizing resources, lowering operating costs and allowing members of the Tech community to also engage in good practices.
Accompanying the newly erected Clough Undergraduate Learning Commons is one of 32 on-campus cisterns, devised to reclaim rainwater or air conditioning condensate for irrigation needs. The Clough cistern is one of the largest on any university campus, capturing more than 6,000 gallons of water per day.
In addition to water conservation, the Institute was also applauded for its clean commute program. More than 41 percent of students and employees participate in clean commutes,many of whom use services provided by the Bicycle Infrastructure Improvement Committee (BIIC).
Johann Weber, a public policy graduate student and chair of the BIIC, notes that though he is proud of Tech for these accomplishments, there are still opportunities for growth.
"Our biggest challenge now is better partnering with the local communities to make the area around Tech more walkable and bikeable," he said. "Having LEED requirements built into our planning practices, actively supporting awareness and education programs as well as student groups, and providing the comprehensive support that they have for walking and bicycling on campus, all integrate together to produce an environment that is increasingly conducive to students living more sustainably."
Earlier this year, the Bicycle Infrastructure Improvement Committee (BIIC) earned Partner of the Year from the Atlanta Bicycle Coalition for 2011 and was recognized as a Silver Level Bicycle Friendly University by the League of American Bicyclists.