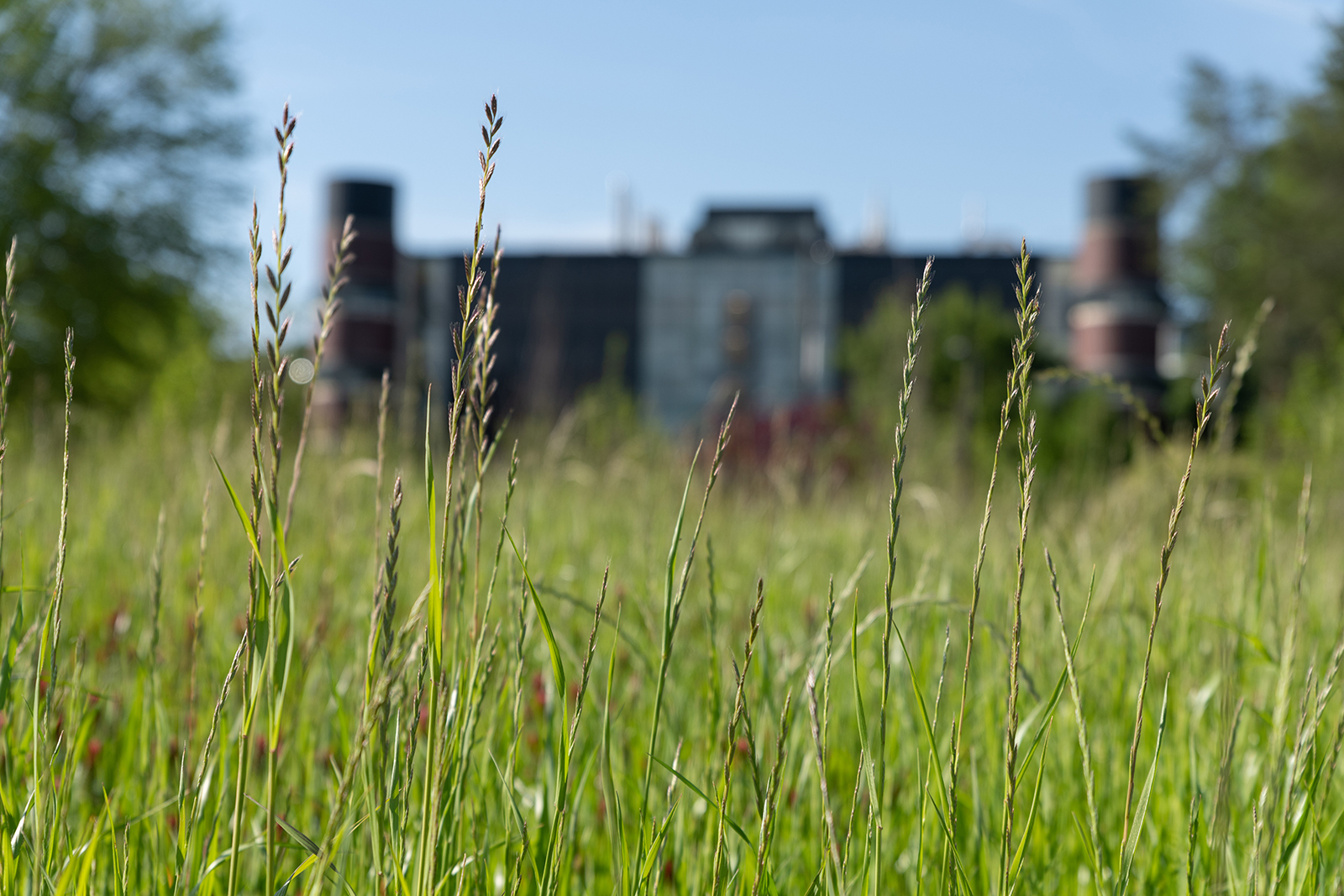 Georgia Tech's research initiatives in energy and sustainable infrastructure focus on a broad range of challenges involving energy production, conversion, and efficiency; water resource management; infrastructure development; and the issues associated with a changing climate.
Combining economic analysis and policy assessment with fundamental and applied research, Georgia Tech's framework for energy and sustainability research embraces a holistic approach to solving complex problems. Georgia Tech's Carbon-Neutral Energy Solutions Laboratory (pictured above) serves as a hub for research into clean energy and sustainability. Development of clean fuels for transportation and power generation, optimization of and pollution control for combustion processes, and creation of new technology options for carbon capture and water purification represent some of the innovative research associated with the lab. Georgia Tech is also home to the University Center of Excellence for Photovoltaics Research and Education, and has spun off a successful company that is commercializing technology developed there.
Additionally, sustainability and energy management programs in smart building design, urbanization research, and sustainable manufacturing practices are advanced through interdisciplinary programs at Georgia Tech. As with other Georgia Tech research areas, the Institute's graduate and undergraduate student researchers collaborate with faculty members on energy and sustainable infrastructure research initiatives.
 
Sustainability Related Research Centers
Other Research Areas