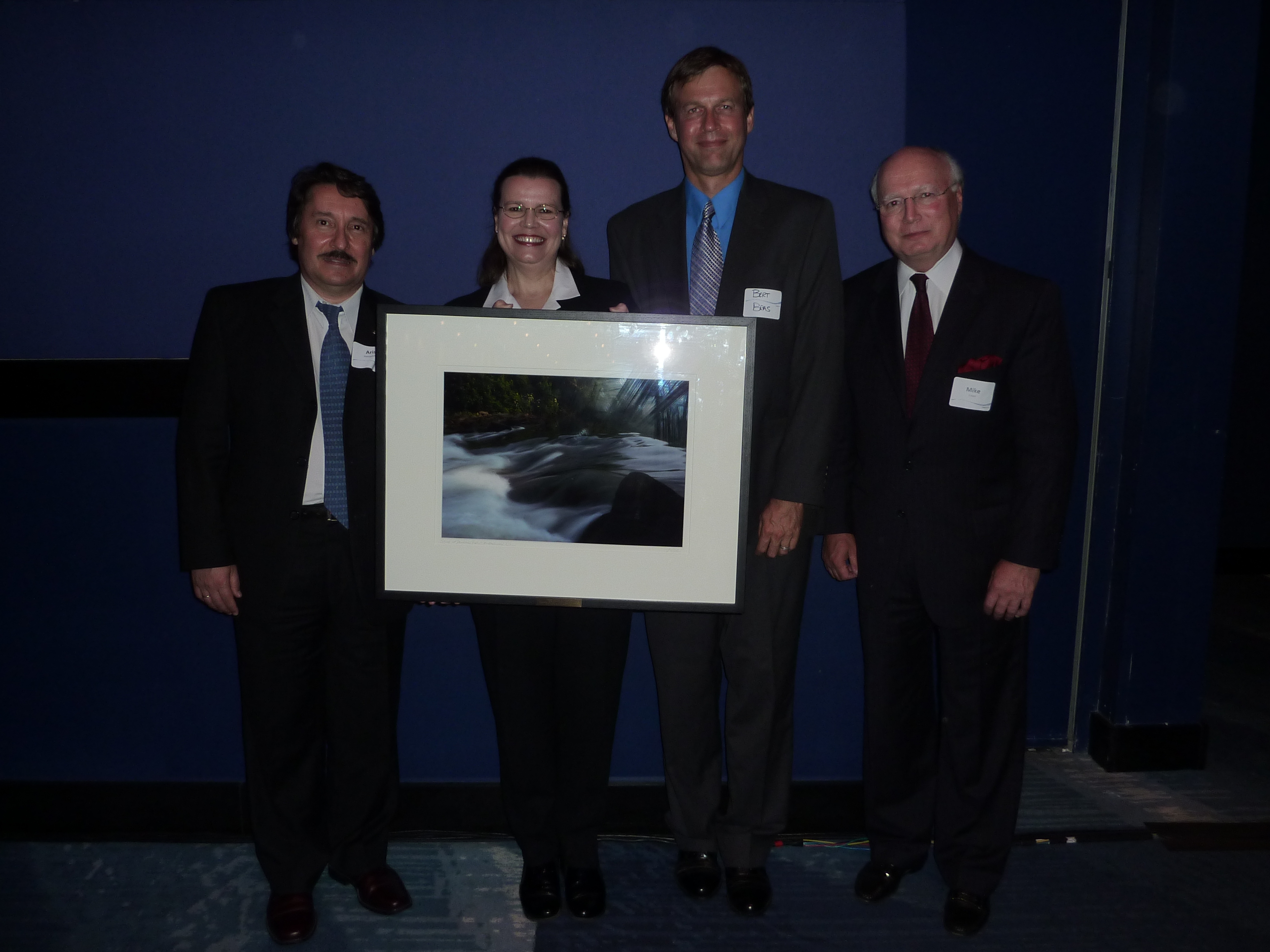 Sep 28, 2010 — Atlanta, GA
The Georgia Institute of Technology was honored by the Upper Chattahoochee Riverkeeper (UCR) at the organization's 16th Annual Patron Appreciation Dinner held on Sept. 24. Georgia Tech alumnus Ray Anderson also received UCR's River Guardian Award.
Georgia Tech received UCR's first River Sustainability Award for the university's significant investment in and leadership on behalf of water and energy efficiency as exemplified by campus sustainability programs.
"Georgia Tech is not only committed to providing a sustainable environment for our campus community; we are dedicated to global leadership in education, research and service in sustainability and resilient urban infrastructure," said Georgia Tech President G.  P. "Bud" Peterson. "We are extremely honored by this recognition, and we will continue to partner with Upper Chattahoochee Riverkeeper to protect our environment and conserve our natural resources."
 Upper Chattahoochee Riverkeeper is a 4,700-member, nonprofit organization whose mission is to protect and preserve the Chattahoochee River and the river system for the people, fish and wildlife that depend upon it.  The Chattahoochee, one of the most threatened rivers in the nation, is the primary source of drinking water for metro Atlanta.