May 02, 2021 — Atlanta, GA
This spring Georgia Tech Housing and Residence Life is launching a new program encouraging donation of unwanted items.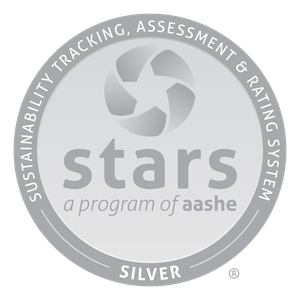 Jul 02, 2021 — Atlanta, GA
Georgia Tech recently achieved a STARS silver rating by the Association for the Advancement of Sustainability in Higher Education (AASHE).
Mar 01, 2017 — Atlanta, GA
The Office of Campus Sustainability's Work Green certification program celebrates and supports Georgia Tech staff and faculty who contribute to campus goals by promoting sustainable practices in the workplace.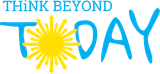 Mar 27, 2017 — Atlanta, GA
The inaugural Strategic Plan for Sustainable Practice lays out the long-term vision and goals that will guide sustainability efforts on campus for the next 10 years.
Nov 01, 2017 — Atlanta, GA
Recent graduate Grace Brosofsky been recognized for her efforts to develop a natural herbicide for the Georgia Tech campus.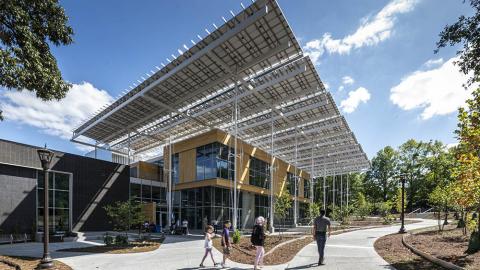 Oct 24, 2019 — Atlanta, GA
The Kendeda Building goes beyond sustainability to be a regenerative building that gives back more than it takes from the environment.
Subscribe to campus sustainability