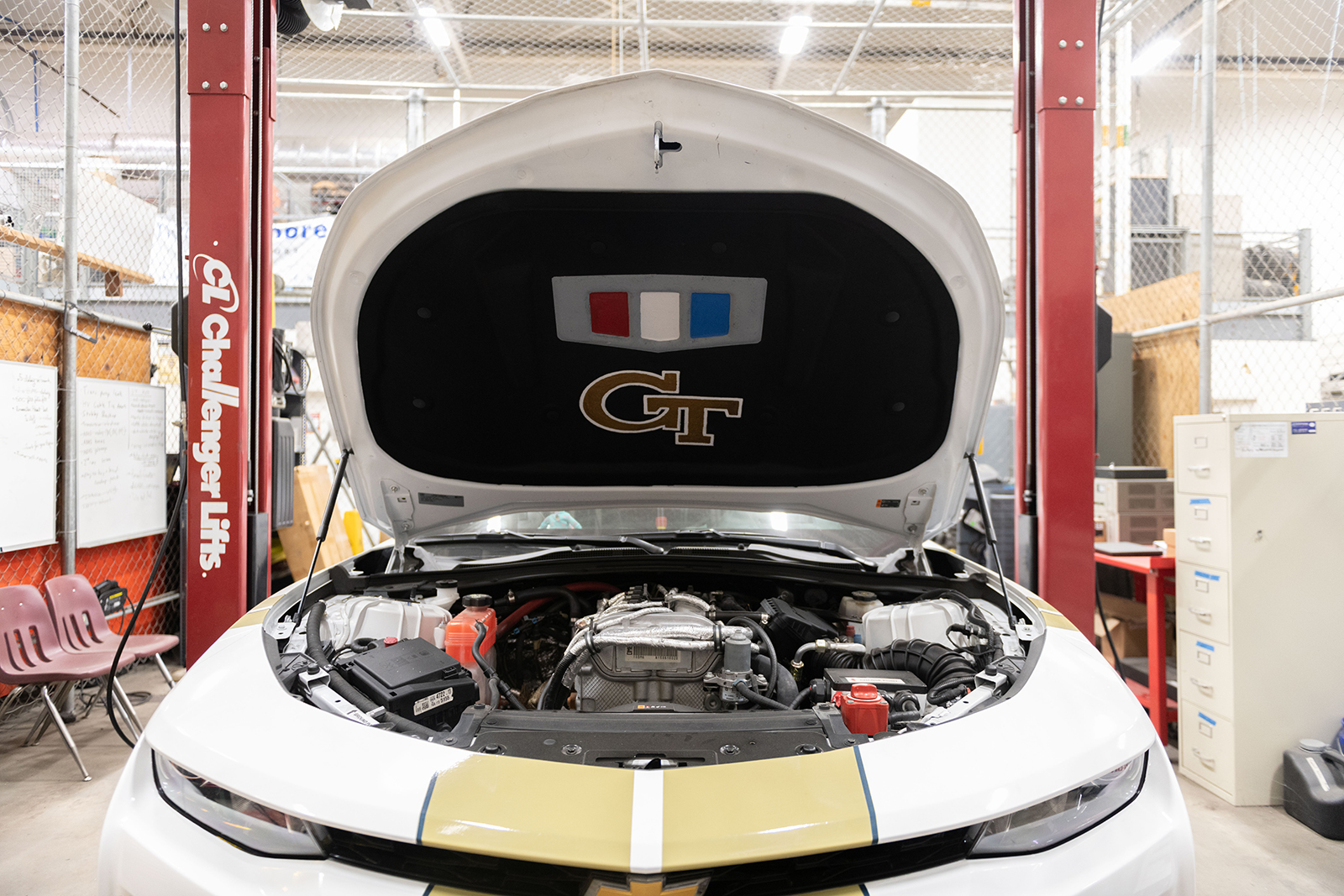 Georgia Tech addresses issues of sustainability in transportation through numerous channels. Research focuses on alternative fuels, fuel efficiency, transportation usage, policy and planning, and transportation infrastructure.
Georgia Tech's Parking and Transportation Services offers environmentally responsible transportation choices for students, faculty, and staff. Alternative transportation options include Stinger buses, the GT-Emory and Grocery Shuttles, Midnight Rambler, Stingerette nighttime shuttle, and paratransit services. These campus options also connect with alternative transportation choices provided through partnerships with metro transit agencies, including MARTA, CobbLinc, Xpress, and Gwinnett County Transit (GCT). For those who drive to campus, carpool permits and SmartPark offer flexibility within the campus parking system.
Zipcar and Georgia Commute Options offer alternatives for those who want to have access to a car or want to be matched with a carpool. Bike GT provides a resource for those who choose to bike to campus. For those looking to buy an inexpensive refurbished bike or repair their own, Starter Bikes is here to help. Relay Bike Share also serves campus with several on-campus hubs that connect to the larger citywide network. Numerous bicycle infrastructure improvements have been implemented throughout campus in recent years to encourage both commuting and traveling on campus by bike.
Electric vehicle drivers can plug in at work via multiple Level 2 EV charging locations. Georgia Tech is home to more Level 2 chargers than any other university in the southeast. Learn more from Parking and Transportation Services.