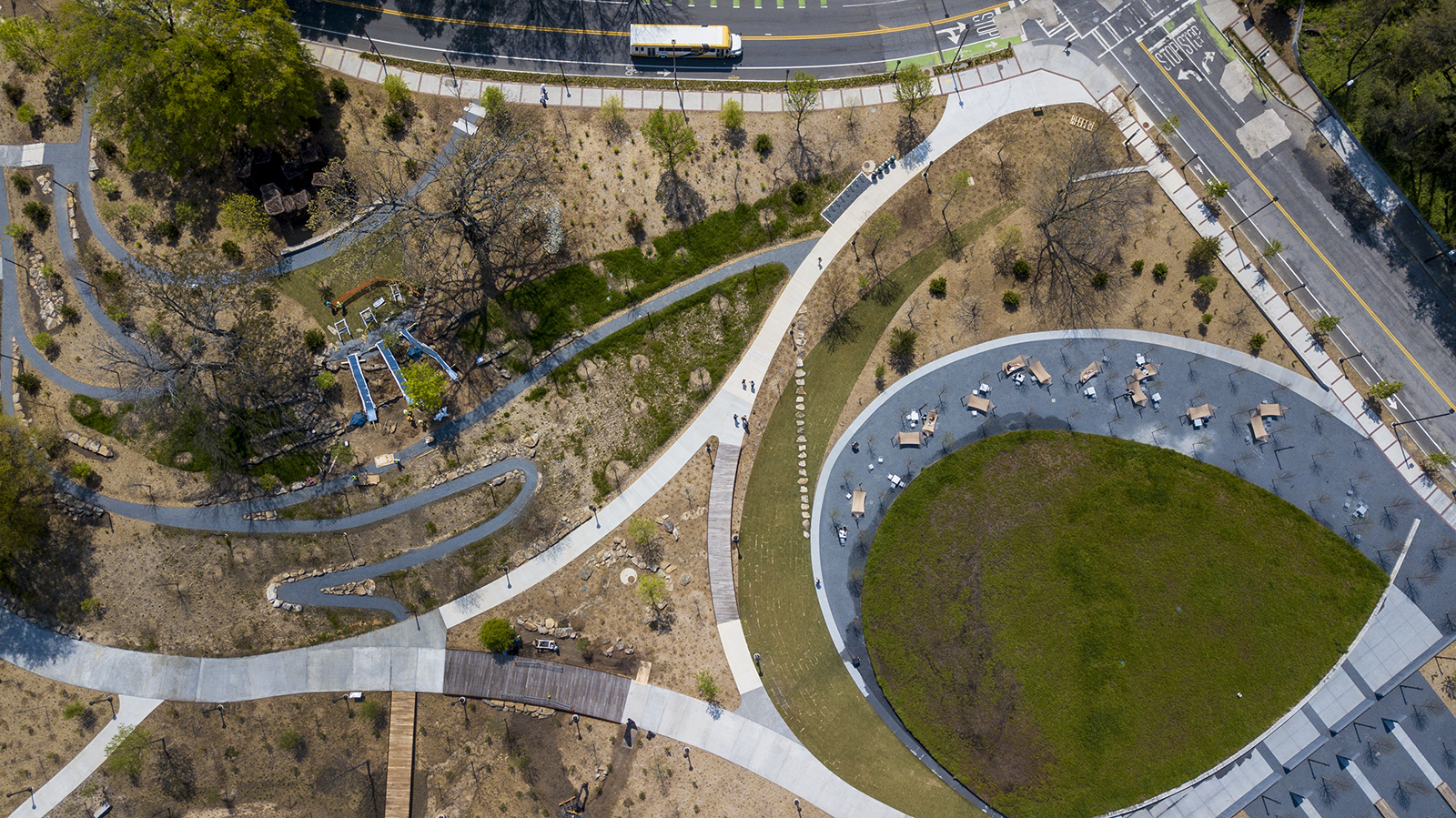 Georgia Tech is committed to growing smart. It works toward being an ecologically friendly and responsible part of the Atlanta and global communities by reducing hydrocarbon emissions, material consumption, and stormwater runoff.
The Institute's Master Plan assumes this responsibility by focusing on three primary areas of environmental concern: education, research, and the campus community. One example from the Master Plan is the EcoCommons, which will eventually include an engineered waterway designed to recall the natural stream that existed on the north end of campus as late as the 1940s. The EcoCommons is already coming to life with the construction of the Krone Engineered Biosystems Building and The Kendeda Building for Innovative Sustainable Design. The EcoCommons will allow Tech to more effectively manage stormwater by reducing inflows into city sewers and creating a system for reuse on campus landscapes. (Learn more from the Office of Campus Sustainability.)
Research on smart growth is one of the main objectives of the Georgia Tech Center for Quality Growth and Regional Development, a unit of the College of Design. The Center works with governmental, legal, health, engineering, architecture, environmental, policy, planning, and nonprofit communities to create and promote a new vision and form for cities, suburbs, exurbs, and rural places.
Also part of the College of Design is the City and Regional Planning Program, whose mission is to be a global leader in the creation of sustainable cities and regions. It incorporates this mission into its teaching and research through a strong commitment to the interdisciplinary nature of planning. Students have access to several dual degree programs and areas of specialization, which may be combined through the curriculum to develop integrated programs of study.