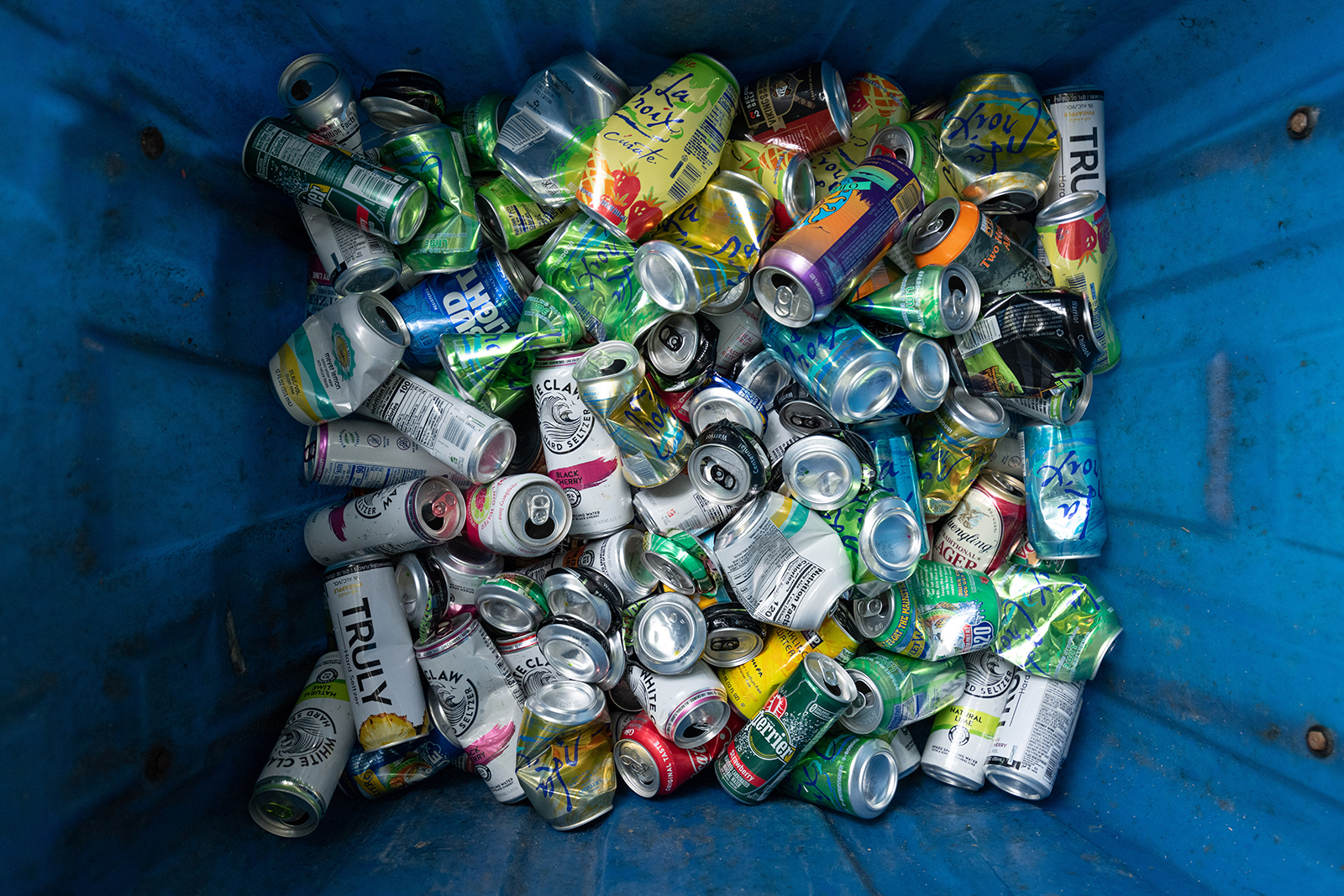 Everyone on campus contributes to Georgia Tech's award-winning recycling program.
Recycling is an integral part of Georgia Tech's sustainable operations, with services available in campus buildings, residence halls, outdoor spaces, and at special events, including home football games.
The Game Day Recycling Program has diverted more than 238 tons of glass, aluminum, cardboard, plastic, and other recyclables away from landfills since its inception in 2008.
In addition to paper, plastic, and metal, Georgia Tech also recycles toner cartridges, cell phones, furniture, food, pallets, corrugated cardboard, batteries, glass, oils, clothing, and other electronics. Recycling bins are located in all administrative buildings, residence halls, athletic venues, and dining halls. Bulk recyclables can be taken to the outdoor recycling center behind the O'Keefe Building on Sixth Street on East Campus. (More information about what is accepted at outdoor recycling sites.)
VIDEO: Learn about Georgia Tech's AWARE program in campus buildings.