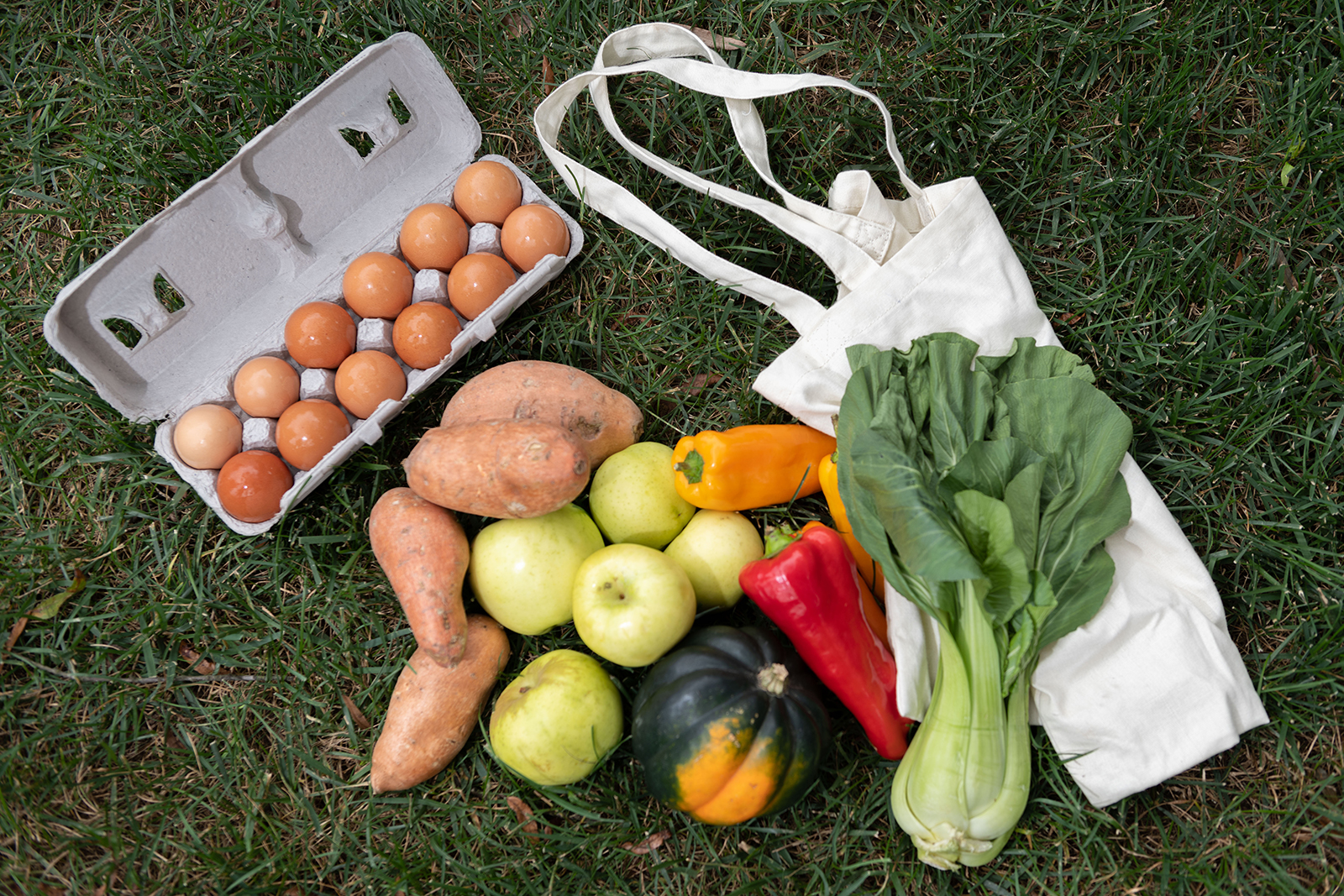 Georgia Tech's dining experience reflects the Institute's commitment to environmental sustainability. Through efforts led by students and Georgia Tech Dining Services, the Tech community can advocate sustainability efforts simply by eating on campus.
Dining Services minimizes leftovers by donating them locally. Georgia Tech operates a Campus Kitchen chapter to donate leftover meals to those in need in the Atlanta community. The program also includes Klemis Kitchen, a student food pantry that provides for students with financial need. This initiative won a 2015 Earth Day Environmental Leadership Award.  
Dining Services uses local ingredients and compostable packaging at its retail locations. Through partnerships with local suppliers, Dining incorporates environmentally responsible proteins into its dining halls, including cage-free eggs, sustainably sourced seafood, and grass-fed Angus beef. Tech also partners with a hydroponic greenhouse in Dublin, Georgia, that supplies Bibb lettuce for dining halls. (More about eating sustainably from the Office of Campus Sustainability.)
Georgia Tech also offers a farm share for students, faculty, and staff in partnership with Rise 'n' Shine organic farm. Learn more about the program.
Other facets of campus dining facilities include intentional water conservation through the use of low-flow faucets and sprayers. The Student Center Commons features natural light, low-flow kitchen hoods, and countertops made of 100 percent recycled glass. A weekly farmers market in the fall and spring brings local vendors to the center of campus with organic food and other products. 
The campus community can harvest crops right on campus at the Community Garden located on the Instructional Center Lawn, and local honey is created through the Urban Honey Bee Project. 
In the area of research, the Sustainable Design and Manufacturing Center examines supply chains and manufacturing within the food industry to reduce the use of resources. Researchers in the Intelligent Sustainable Technologies Division of the Georgia Tech Research Institute focus on automation, information technology, food safety, worker safety, and environmental technology.