Students Develop A Solar-Electric Hybrid Car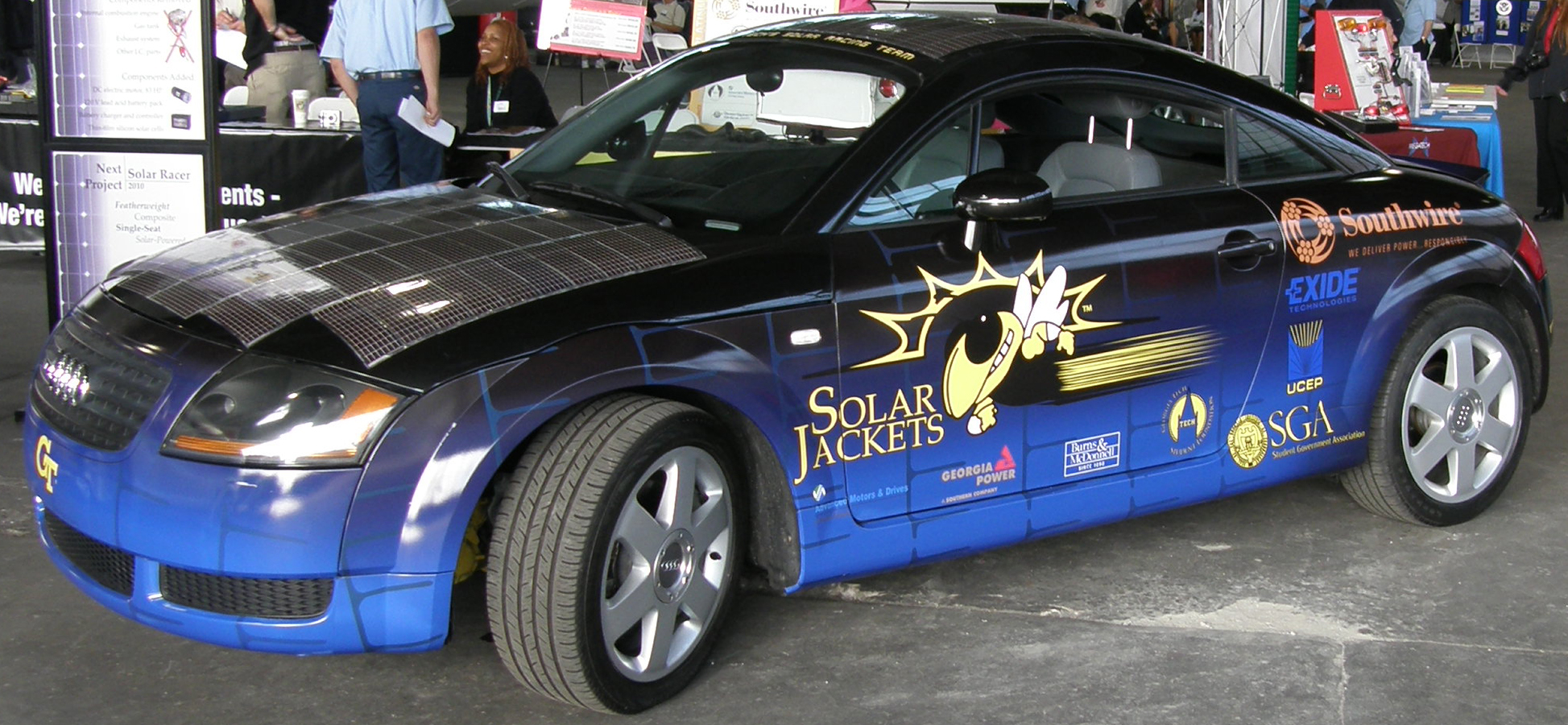 May 04, 2009 —
The Georgia Tech Solar Jackets, a student organization, has successfully converted a 2001 Audi TT from a gas-powered sports car to a solar-assisted electric vehicle (SAEV) - the first of its kind.
According to Solar Jackets member Corbin Klett, the car runs on a combination of batteries and solar power. Light-weight solar cells coat the car's roof and hood. The solar ray provides 12 volts of power to support the power windows, the radio, the brakes, the power steering, and all lights. "Right now, electric cars don't use solar cell batteries to do this," said Klett.
The Solar Jackets' SAEV also has a functioning four-wheel drive. Klett noted,"it is rare to non-existent to find an electric car with
four- wheel drive." In fact, he said, "the car is capable of anything the standard production car is, including highway travel at night and cruising around town on a rainy day."
A 120-volt battery pack powers the Audi engine, giving it a 70-mile radius between charges. "The car plugs in to a conventional wall outlet through a cord that extends from its gas cap," said Klett. The Solar Jackets plan to add a lithium ion battery system to the car that will increase the travel radius to 140 miles.
Conversion of the Audi began in 2008. The Solar Jackets finished the car's conversion in time to participate in this year's Georgia Career's in Transportation Expo.
Looking forward, the group plan to develop a vehicle powered entirely by solar energy. They plan to race in the 2010 World Solar Car Championship in the U.S. as well as the 2011 World Solar Car Derby in Australia.