Environmental Engineering Student Named Marshall Sherfield Fellow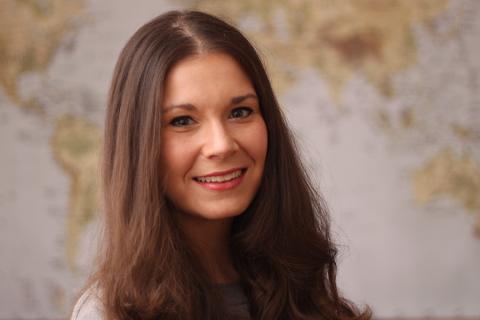 Download image
Feb 04, 2019 — Atlanta, GA
Put simply, Jackie Knee wants to make people healthier.
She's worked at that singular goal in rural Thailand as a Fulbright Fellow, in the United States at the Center for Disease Control and Prevention, and at Georgia Tech as a fifth-year Ph.D. student in environmental engineering. Once she finishes her degree later this year, she'll continue it in Britain as the 2019 Marshall Sherfield Fellow.
"The burden of infectious enteric disease is too high and disproportionately affects the most vulnerable worldwide — young children, the elderly, and the poor," Knee said. "I have worked in the [water, sanitation and hygiene] sector for over 10 years because I have seen the progress that has been made in terms of disease reductions, and I want to help ensure that progress continues."
The Marshall Sherfield Fellowship offers one engineer or scientist from the United States the chance to do postdoctoral research in the United Kingdom for up to two years. Knee has proposed several new avenues of inquiry as the fellow, including tracking microbial exposure risk in the food chain.
"The idea is to understand when, where and how food becomes contaminated and to quantify exposure risks to consumers in Mozambique and Kenya," said Knee, who works with Carlton S. Wilder Assistant Professor Joe Brown. "These data will then be used to inform the design and implementation of an intervention aimed at decreasing exposure and health risks."