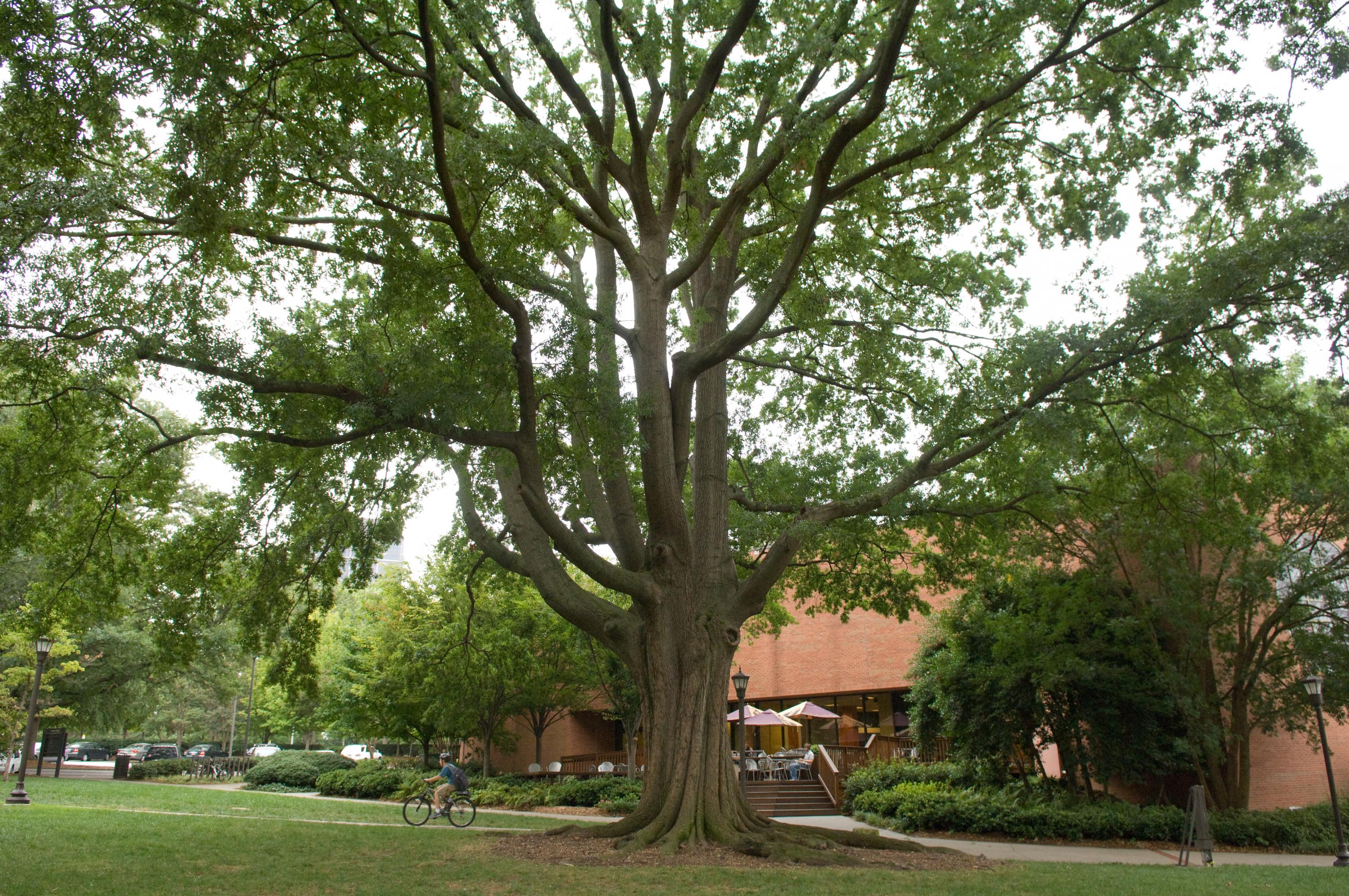 Feb 08, 2018 - Atlanta, GA
For the tenth year running, Georgia Tech was honored with 2017 Tree Campus USA® recognition by the Arbor Day Foundation for its commitment to effective urban forest management. The Tree Campus USA program honors colleges and universities and their leaders for promoting healthy trees and engaging students and staff in the spirit of conservation.
"I am very proud of our Landscape Services team for leading the charge to obtain our Tree Campus USA designation for the 10th consecutive year," said Mark Demyanek, Assistant Vice President, Operations & Maintenance. "We have strongly supported this program since the Arbor Day Foundation launched it 10 years ago. It is also extremely gratifying to see the excitement that our urban forest management efforts have generated across the Georgia Tech community."
Georgia Tech was an inaugural signatory of the Tree Campus USA program in 2008. Georgia Tech achieved the title by meeting and maintaining Tree Campus USA's five standards, which include maintaining a tree advisory committee, a campus tree-care plan, dedicated annual expenditures for its campus tree program, an Arbor Day observance and student service-learning project. Currently there are 344 campuses across the United States with this recognition.