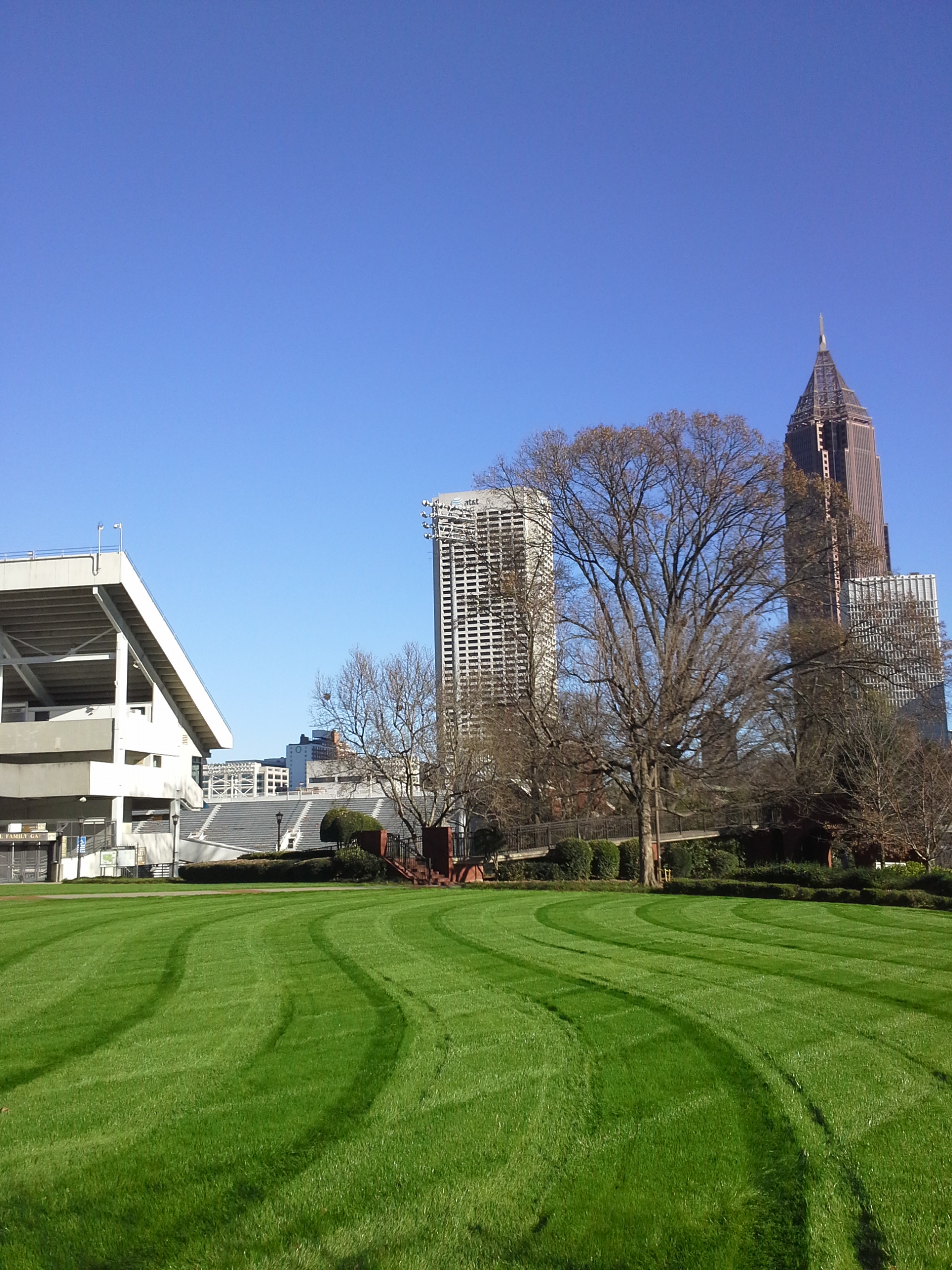 Feb 08, 2018 - Atlanta, GA
Georgia Tech has been re-accredited with a 4-star rating as part of the Professional Grounds Management Society's (PGMS) Landscape Management and Operations Accreditation. Tech was originally accredited in January 2015 with a 3-star rating. The 4-star rating is the highest certification given by PGMS. Hyacinth Ide, Associate Director, Landscape Services & Vehicle Management, developed the accreditation submission and received the re-accreditation honor on behalf of the school.
Accreditation Facilitator Joe Jackson, CGM commended the work by Ide and his team: "Georgia Tech's Landscape Services and Vehicle Management unit provided a very thorough and professionally prepared Grounds Management Best Practices Update Report as required for PGMS re-accreditation. The action steps that they are aggressively pursuing to further institutionalize the best practices for grounds excellence are exemplary. Their work on campus exemplifies a clear understanding and commitment to a continuous improvement process encouraged by the PGMS accreditation and integral to an organization's success. The Landscape Services and Vehicle Management unit at Georgia Tech is to be commended for substantially showing and presenting evidence that meets the necessary requirements for obtaining a 4-star rating in the PGMS Landscape Management and Operations Accreditation Program."
This accreditation process and subsequent follow-up measures combine to exemplify a commitment to continuous improvement. The PGMS Landscape Management and Operations Accreditation is initially awarded for three years. An accredited facility must then seek to be re-accredited through a mandatory update report provided by the organization that verifies the continuing conformance to best practices and the adherence to the principles of the accreditation.